PMI'S CAMPAIGN HAS SPARKED A SHIFT TO A SMOKE-FREE FUTURE IN THE BALKAN NATION.
The heady scent of the rose, Bulgaria's national flower, is a memory many visitors to the country take home with them. But this nation of around seven million people may soon be as famous for its unsmoking.
The Unsmoke Your World campaign was launched by Philip Morris International (PMI) as a way to unite smokers and non-smokers under a simple message: If you don't smoke, don't start; if you smoke, quit; if you don't quit, change.
As part of this campaign, the company is also launching a series of initiatives around the world to spread its message.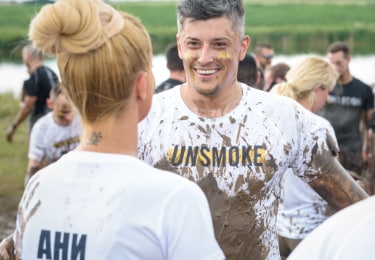 One example was the 60 employees from Philip Morris Bulgaria and its main distributor Orbico, who recently participated as an Unsmoke team in Bulgaria's Legion Run competition, helping to spread the message of support and unity which is the basis of the whole Unsmoke campaign.
The best choice any adult smoker can make is to quit cigarettes and nicotine altogether. But those who don't, deserve the opportunity to choose better alternatives.
"That is the spirit of Unsmoke – we should be open and support each other in this journey, and the initiatives we have started in Bulgaria for Unsmoke are ambassadors of these messages." said Philip Morris Bulgaria's General Manager, George Margonis