PMI CREATES A RESOURCE TO ALLOW THE PUBLIC AND POLITICIANS TO VISUALLY EXPLORE SMOKING RATES ACROSS GREAT BRITAIN
How many smokers are there in your constituency? Do people in towns smoke more than those in the countryside? Which MP represents the most unsmoked voters? And where is the constituency with the highest smoking rate?
Philip Morris International (PMI) has mapped all the parliamentary constituencies in Britain by smoking prevalence for the first time, using the latest figures released by the Office for National Statistics.
Although smoking rates in the UK are falling, there is still a huge variation across the 632 constituencies of Great Britain.
The two Labour-held seats in Kingston-upon-Hull have the highest smoking rates in the UK (26.1%) followed by Labour-held Burnley (24.8%) and Conservative-held Mansfield (23.1%).

Some interesting trends can be drawn from the figures and the map. Out of the 100 seats with the highest-smoking prevalence, 64 are Labour and 16 are Conservative. In terms of regions, almost two thirds of the seats in the bottom 100 are in the North (44) and Scotland (16) with 20 in the South, 15 in the Midlands and 5 in Wales.
The Conservative seat of cigar-smoking Ken Clarke, Rushcliffe, in Nottinghamshire, actually has the lowest rate in Britain, at 3.6%. He's followed by the Lib Dem Leader, Sir Vince Cable's Twickenham constituency (5.9%), while Jeremy Hunt's seat of South West Surrey is fourth in the rankings (7.1%).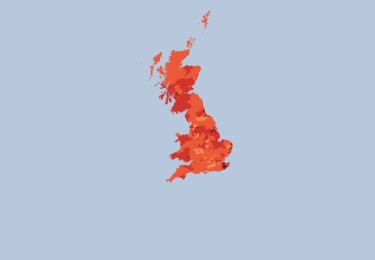 "If the Government is to meet its 2030 target, one of the keys to getting smoking rates down will be ensuring smokers who don't quit understand that alternatives, such as e-cigarettes and heated tobacco, are significantly better than continuing to smoke." said Mark MacGregor

The interactive Unsmoke Constituency Heatmap can be found here and reveals surprising information, along with some comparative data.