Unsmoke Your World is a global initiative designed to rid smoke from our lives. It crosses borders and boundaries, both real and imagined. It's, in its broadest sense, something for everybody. And as much as this can be defined as initiatives in towns and cities around the world, including outreach to stakeholders with objectives aligned or similar to those of the movement, it is rooted in personal stories from real people, in their quest to Unsmoke themselves or their loved ones for a better future. They are stories of changed hearts and minds, and ultimately, changed lives.
In her garden in Bogota, Colombia, we found Milena, a saleswoman, gardener, and mother, who helped her husband to Unsmoke because of their relationship. "As a couple, him smoking began to affect our relationship quite a lot, because I found it uncomfortable when he came near me to be affectionate, to give me a kiss, because the smell of the cigarette stopped us from having this kind of contact." Relationships seem to be a powerful factor in people's considerations. Patrick, a London-based rail employee, was having Christmas with his soon-to-be boyfriend, Oliver, and upon going outside to have a cigarette, had an epiphany. "I smoked, and when I was downstairs I was like, 'What are you doing? You've got nice company, you've got your boyfriend all loved up and waiting for you, and you're going downstairs alone for a cigarette?'"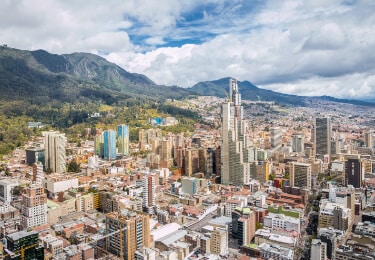 Our relationships with the people closest to us bring us together at a very personal level. Those personal relationships, the billions upon billions of connections that human beings make every single day, are what build us into an international community. Unsmoke Your World is this type of community: one that transcends backgrounds, ethnicities, and other personal and societal differences. The stories shared with us came from so many different places and cultures, but it was the things we found they had in common that were the most significant: an incredible bravery, not simply to Unsmoke, but also to tell their stories to the world. Unsmoking the world isn't an easy process, but it is a necessary one, and it starts with you.
What's your story?