A fun run is the perfect mix of socializing and showing support for a cause. One of these events which has succeeded in bringing together sports and work is the Belgrade Business Run, a teambuilding event which was recently held for the fourth consecutive year, with around 4,300 runners from more than 400 companies.
This year, Philip Morris Serbia outnumbered all other companies with 55 runners, all of whom wore Unsmoke Your World t-shirts, to raise awareness of this global campaign and to send a clear message not only to the local business community, but to society as a whole, that it is time for all of us to Unsmoke our world.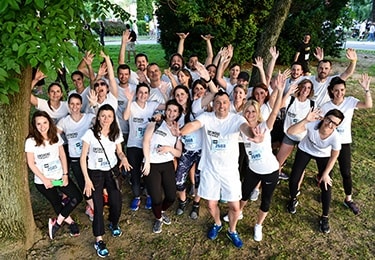 "Everyone has a smoker in their surroundings - it's our dear friend, family member, colleague... Our aspiration is to build an Unsmoke community, made of people who have never smoked, used to smoke and those who still smoke, where members will motivate, cheer and support each other on the way of getting rid of cigarettes once for all," said Saska Ognjanovic, one of the Unsmoke contestants.
The Belgrade Business Run was one of the first steps in Unsmoking Serbia. The team spirit and reactions that followed indicate that our message is clear: if you don't smoke, don't start; if you do smoke, quit; if you don't quit, change.