THE PROBLEM WITH BURNING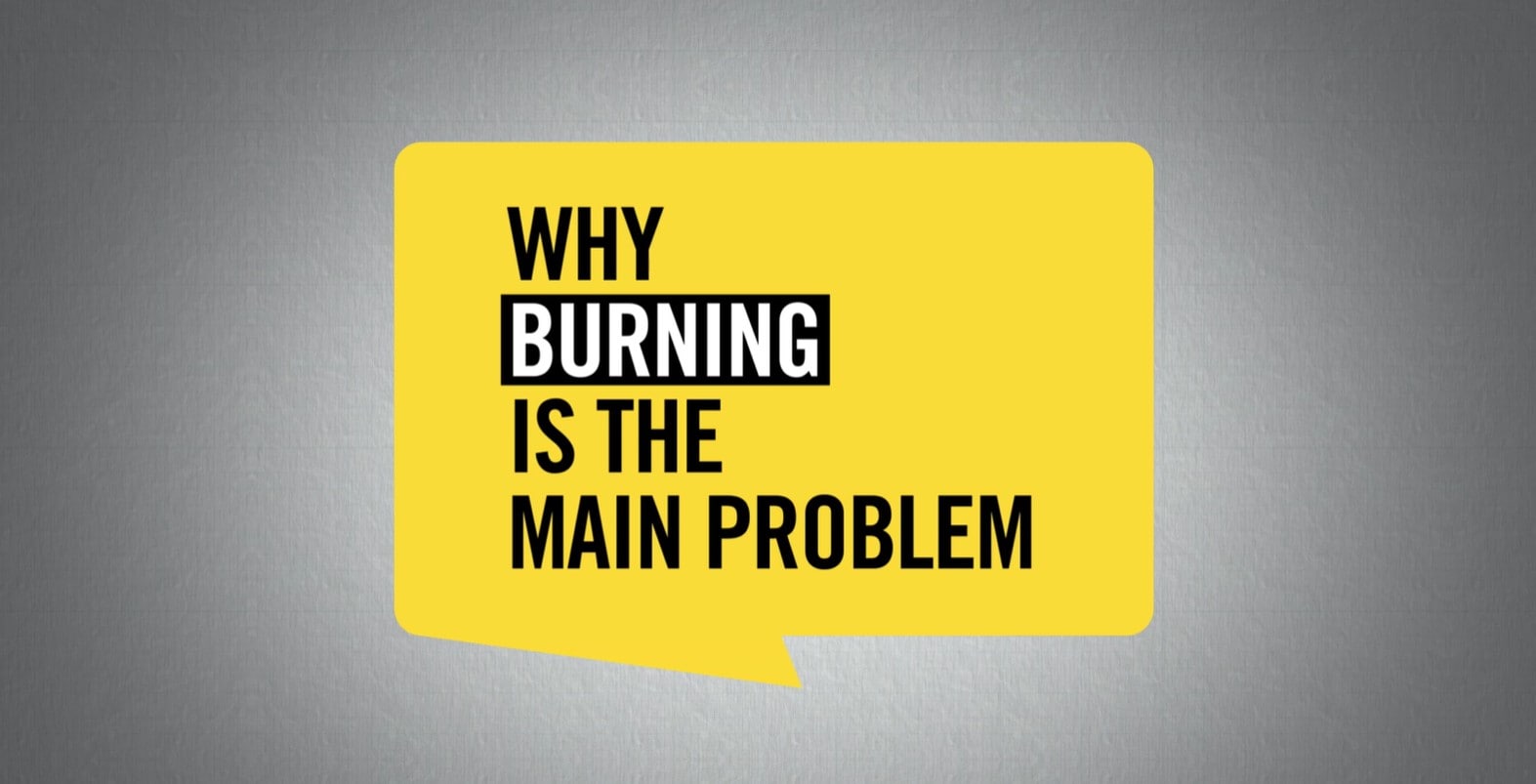 The production of the high number of harmful chemicals found in cigarette smoke comes from burning—not the tobacco itself. The smoke from burning any plant will contain dozens of harmful or potentially harmful chemicals.
Removing the combustion process, should reduce the levels of many of those chemicals.
WHAT IS NICOTINE?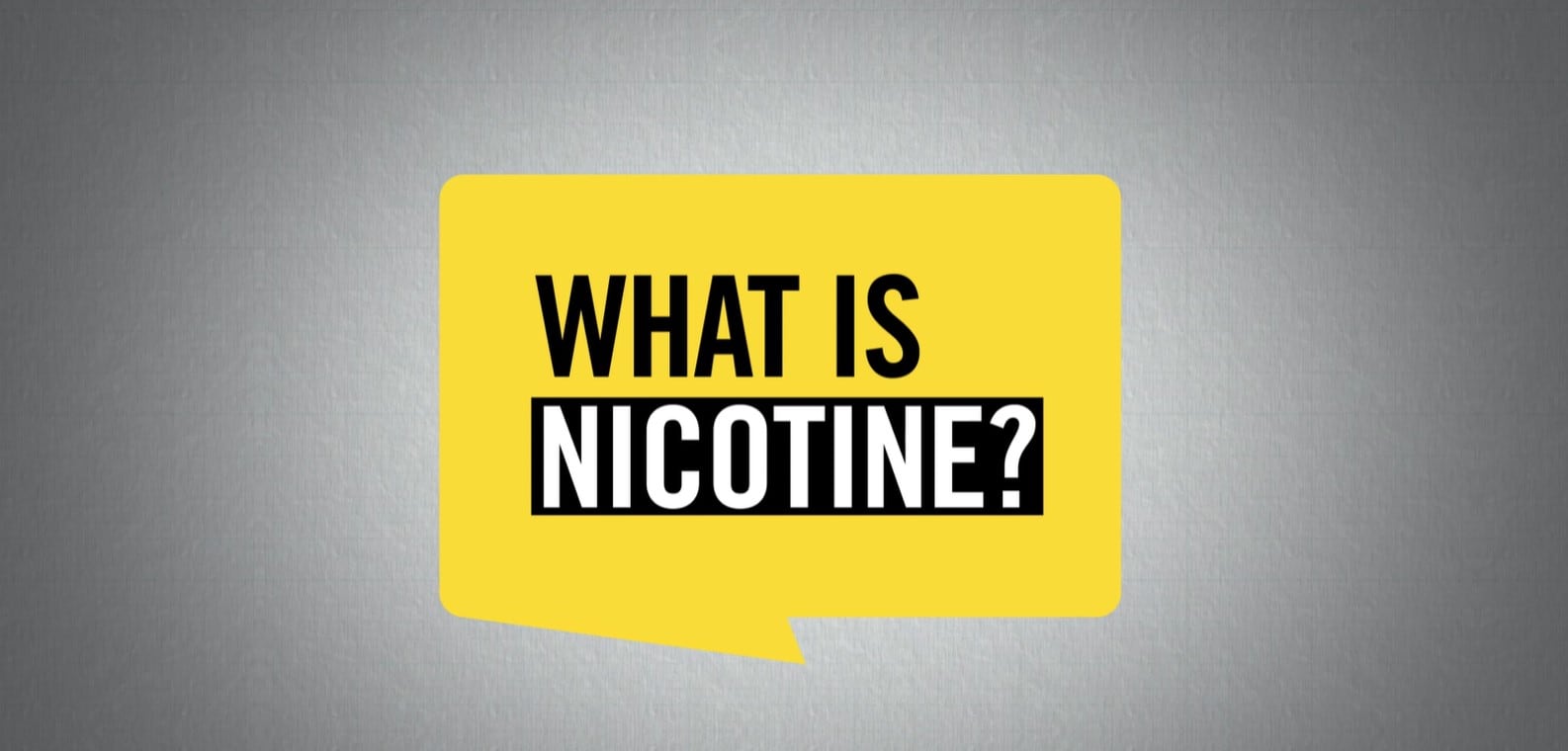 Nicotine occurs naturally in tobacco leaves.
Along with factors such as taste and ritual, nicotine is one of the reasons people smoke. However, while addictive and not risk free, nicotine is not the main cause of smoking related disease.
HOW ARE SMOKE-FREE PRODUCTS LIKE E-CIGARETTES AND HEATED TOBACCO PRODUCTS DIFFERENT FROM CIGARETTES,
AND HOW DO THEY DIFFERENTIATE FROM EACH OTHER?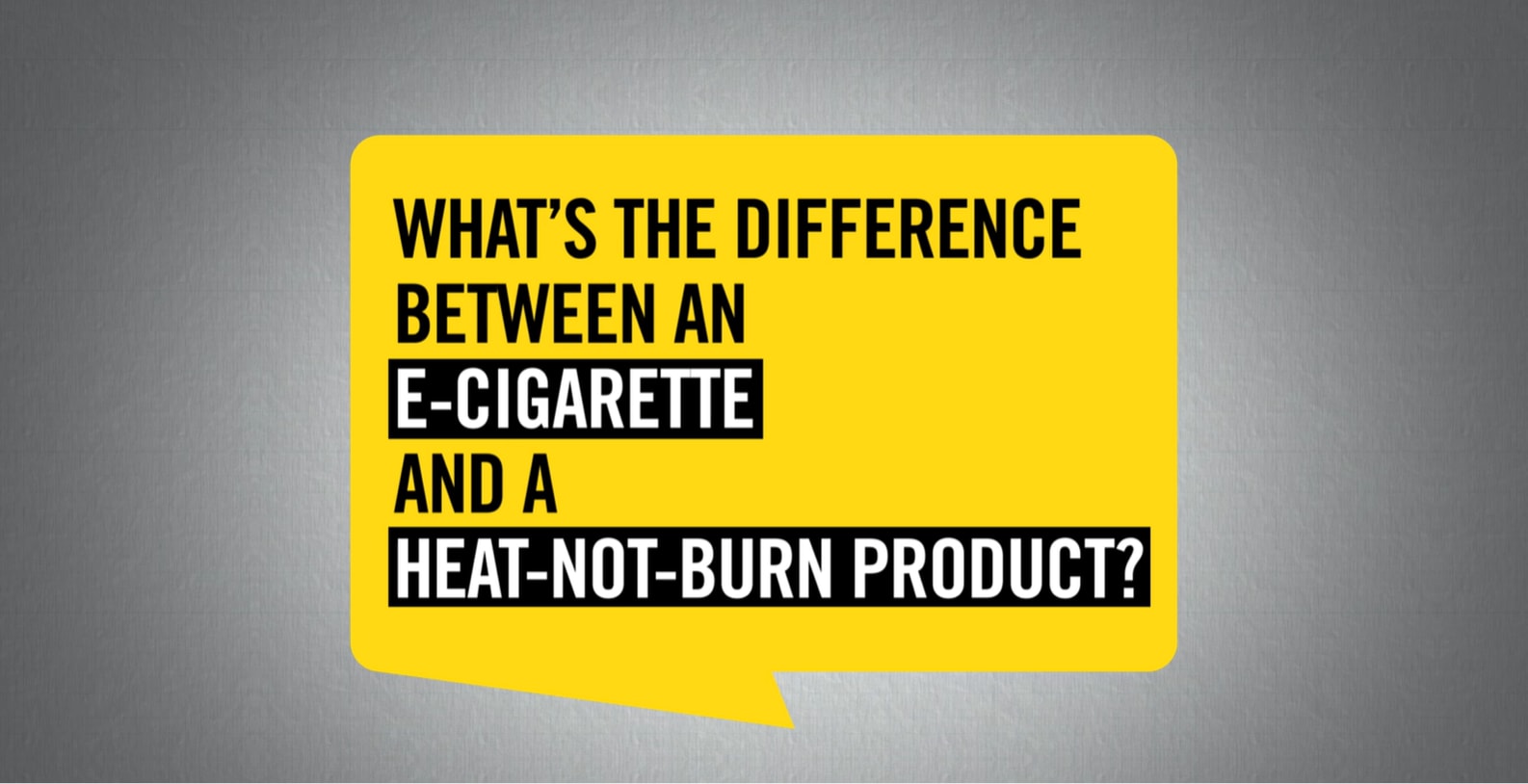 Smokers have different preferences, that is why it is important that there is a diverse range of smoke-free alternatives that are acceptable for them and that they can choose from. There are key similarities between them for example, e-cigarettes and heated tobacco products do not burn tobacco, and therefore should release significantly lower levels of harmful or potentially harmful chemicals compared to cigarettes (to be scientifically assessed on a product by product basis). Like other smoke-free alternatives, these products are also non risk-free and contain nicotine which is addictive. But what's the difference?

E-cigarettes vaporize a flavored liquid solution. The solution is aerosolized and the generated aerosol—commonly referred to as 'vapor'—is inhaled. E-cigarette liquids usually contain nicotine, but they do not contain tobacco. 
Heated tobacco products generate a nicotine-containing aerosol by heating tobacco to temperatures sufficient to release nicotine and flavors from the tobacco, but low enough to prevent the tobacco from burning.
WHAT'S THE DIFFERENCE BETWEEN TOBACCO, SMOKE AND NICOTINE?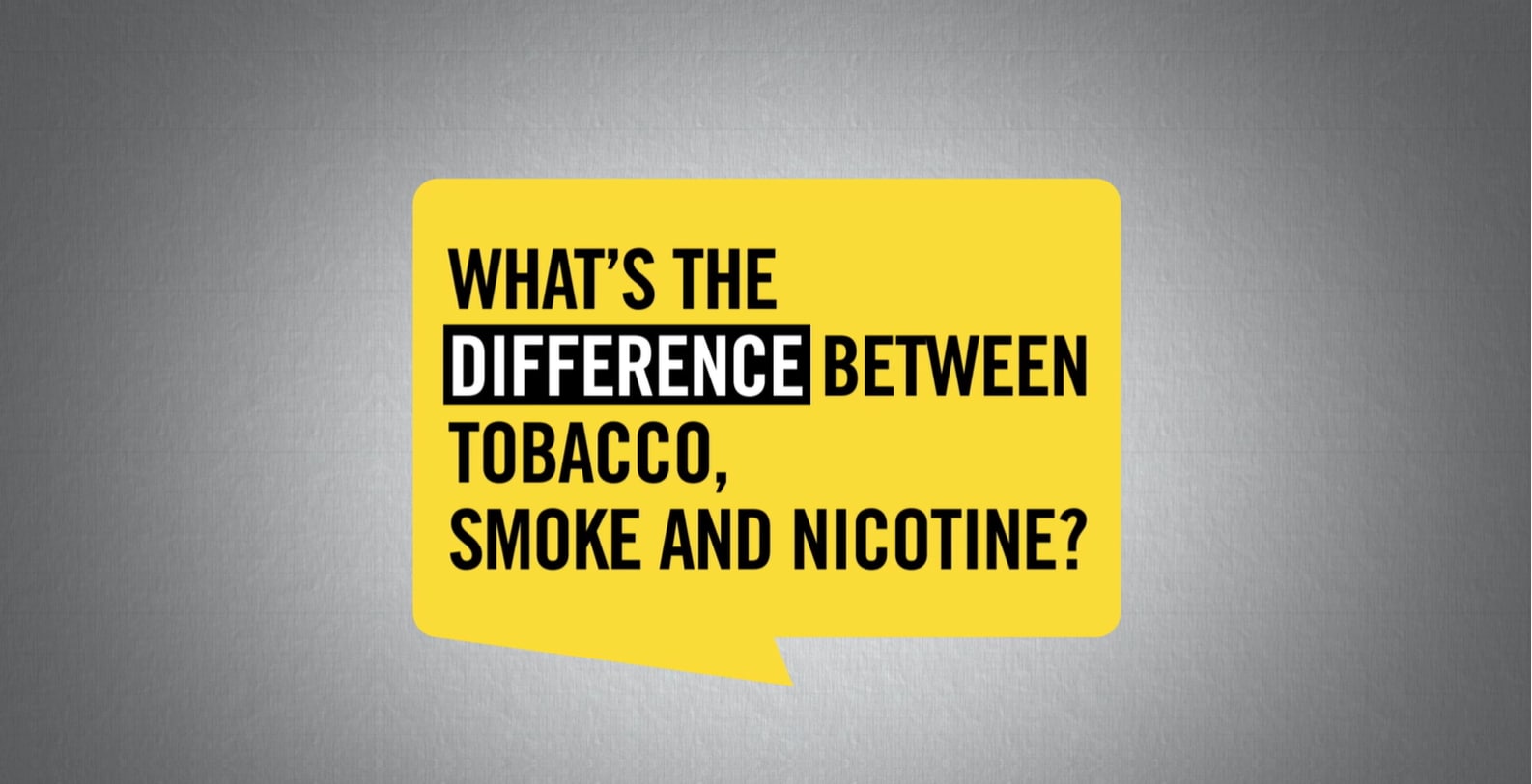 Tobacco is a plant which naturally contains nicotine. Nicotine is addictive, and not risk free, but it is not the primary cause of smoking-related diseases. 
When tobacco in a cigarette burns, chemicals are generated and released into the smoke. More than 6000 chemicals have been identified in cigarette smoke, about 100 of which have been classified by public health authorities as harmful or potentially harmful. It is the high levels of harmful chemicals that are the primary cause of smoking-related disease.
Whilst not risk free, by eliminating burning, smoke-free alternatives have the potential to emit significantly lower levels of harmful chemicals compared with cigarettes.  Whether a product reduces emissions of harmful chemicals compared to cigarette smoke has to be scientifically assessed for each product.