QUIT ENTIRELY, OR IF YOU DON'T, CHOOSE SMOKE-FREE ALTERNATIVES
The best way to Unsmoke Your World is to quit cigarettes and nicotine for good.
The next best way, for those who don't quit, is to choose a smoke-free alternative such as an e-cigarette or heated tobacco.
IS TO QUIT ENTIRELY
THE BEST DECISION
Quitting is a very personal experience, but you are not alone. There's no one way that works for everyone.
A good way to start is to get as much information as you can, and decide on a plan that's right for you.

Many people who quit smoking do it without professional help, on their own or with the support of family and friends. Others quit with professional help, such as counselling, and some smokers quit by using a cessation aid.
WHAT ARE THE
ALTERNATIVE OPTIONS TO SMOKING?
The most well-known alternatives to continued smoking are e-cigarettes, which involve inhaling a nicotine vapor created by heating a liquid.
There are also heated tobacco devices. Like the name suggests, they heat tobacco to a temperature that releases a nicotine-containing vapor that the user then inhales.
By not burning tobacco, e-cigarettes and heated tobacco products don't create smoke and their aerosols should contain fewer and lower levels of harmful chemicals compared to cigarette smoke. These products are not risk-free, and they contain nicotine, which is addictive.

E-CIGARETTES
In the simplest terms, cigarettes burn tobacco to release nicotine and flavor while e-cigarettes heat a liquid to produce a vapor.
 
What are e-cigarettes?

There are three types of devices. The earliest, cig-a-likes, resemble real cigarettes, the ends usually light up. Vape pens look like long pens and come in a range of styles; while advanced personal vaporizers, or "vape mods," are bigger devices that you can modify, e.g. by adding a larger liquid chamber.

How do they work?

Broadly speaking, all three types include a rechargeable battery and a heating element. A disposable cartridge is then inserted that holds the e-liquid, which produces the vapor that's inhaled. These liquids come in many flavors. The vast majority of liquids—and their vapors—include nicotine.

HEATED TOBACCO
Heated tobacco devices are based on the concept of heating tobacco to temperatures well below those reached by a burning cigarette. This releases a vapor containing nicotine and flavors.
What is heated tobacco?

It's proper tobacco, but it is processed in a different way because it needs to be uniformly heated to work correctly. Products that heat rather than burn tobacco first appeared in the '90s. However, a new generation of research-led products has now been developed. By heating the tobacco they still produce nicotine and tobacco flavor but with much lower levels of harmful or potentially harmful chemicals.

How does it work?

A tobacco stick is usually inserted into a hollow, electronic device. The device has its own battery, which heats the tobacco until it releases the vapor. This vapor is then inhaled. Once used, the stick is discarded, and the device recharged.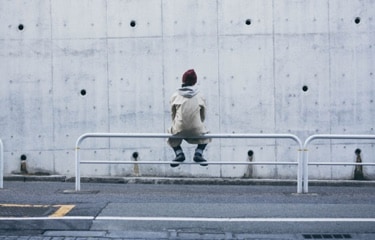 TEST YOUR KNOWLEDGE
Read each sentence below, and drag the ones you think are CORRECT into the second box, leaving the incorrect ones behind.
WANT TO UNSMOKE?
JOIN NOW
Sign-up to our newsletter
Get inspirational ideas and encouragement. Inspire others.
Together we can Unsmoke the World.