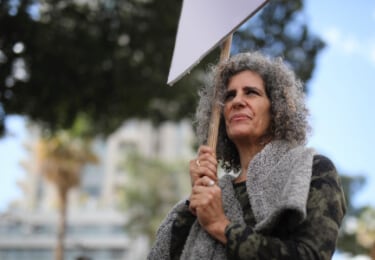 "Knowledge is power. Information is liberating. Education is the premise of progress, in every society, in every family," said former United Nations secretary Kofi Annan. Do people have the right to information? Do we have the right to be armed with knowledge, so that we can make individual choices based on that knowledge? When it comes to the difference access to information can make to people's lives, the facts are clear. Accurate and credible knowledge about family planning has made a difference to women's lives around the world, for example. "Promotion of family planning … is essential to securing the well-being and autonomy of women, while supporting the health and development of communities," according to The World Health Organization. And access to information about the environment has revealed stark evidence that it's settled science that climate change is real. With this information, individuals are able to take action, both personal action in their daily lives and helping shape policy dialogue. Where public health may be improved, there is a strong argument for credible, fact-based information being available about less harmful products and giving the power to the individual to make choices regarding their own health. Freedom of information, access to fact-based knowledge and the resulting power to make informed decisions may be seen as the bedrocks of liberal democracy. However while countries like Sweden introduced freedom of information legislation (considered to be the oldest such legislation in the world) back in the 18th century, others such as South Africa and India have had theirs enacted as recently as 2000 and 2005 respectively.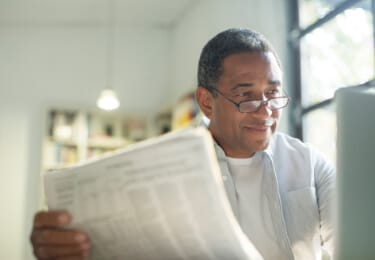 However while access to information has increased in the age of the Internet and the 'right to know' is widely intellectually accepted, credible information is difficult to decipher. Globally, nearly 7 in 10 people among the general population worry about fake news or false information being used as a weapon, according to the 2018 Edelman Trust Barometer. 63% agree that the average person does not know how to distinguish good journalism from rumor, and 59% say that it is getting harder to tell if a piece of news was produced by a respected media organization. Therefore, legislation that allows for greater transparency is critical in a time when public trust is at a low ebb. It is broadly accepted now—and largely legislated globally—that it is a woman's right to have access to accurate information relating to family planning, contraception and reproductive health. This information and subsequent choices available have been shown by the UN to increase years in schooling and female life expectancy as well as increase in GDP per capita. The World Economic Forum declares credible information and access to family planning doesn't just save lives, it saves money. Some governments are recognizing this, such as Thailand whose Ministry of Health last year increased its family planning budget on the basis that investment now will save health care costs in the future. The World Health Organization declares it a right for individuals and couples to have access to information. But this wasn't always the case. The resulting Proclamation of Tehran from the United Nations 1968 International Conference on Human Rights was the first international document to recognize reproductive rights. And at the heart of those rights is information, to allow freedom of individual choice. The Proclamation put pressure on governments worldwide to ensure accurate information about family planning and reproductive options is readily available to all (regardless of socio-economic status).
It is not only world organizations or NGOs, however, who work to change government policy on public access to information. The relationship between business and government is integral to solving societies' toughest problems.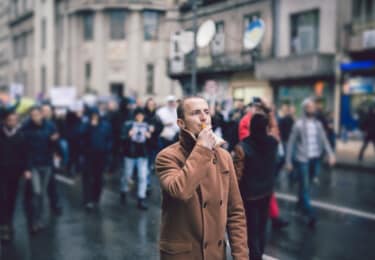 People expect businesses to have a point of view, to take action. 86% of consumers in the US, for instance, believe that companies should take a stand for social issues, according to the 2018 Shelton Group's 'Brands & Stands: Social Purpose is the New Black'. Accenture's latest 'Global Consumer Pulse Research' (a global survey of 30,000 people) revealed that almost two thirds of people expect brands to have genuine and meaningful commitment to important principles. Among consumers, 62% want companies to take a stand on the social, cultural, environmental and political issues they care about the most. We Mean Business is an example of business taking a stand. A global coalition of businesses towards climate change, the organization has a mandate to reach net zero carbon by 2050 and encourage governments to take bold action. By committing to action themselves and promoting freedom of information regarding climate change, they have the power to make a difference, for example they claim it is not going to be possible to win the fight against climate change without business driving the innovations and market changes needed. When it comes to health, credible information and the access to it is arguably most vital. And when it comes to access to information regarding better choices than continued smoking, adult smokers should have that right. Nearly 7 in 10 people support tobacco companies working with governments, regulators and public health experts to ensure smokers have access to, and accurate information about, alternative products (according to Povaddo research conducted for PMI).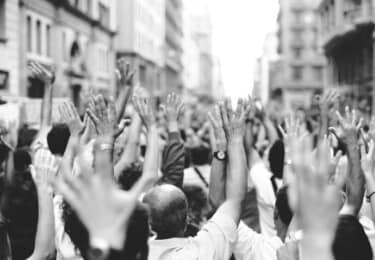 This recent research found that more than two thirds of smokers are more likely to switch to alternative products if they had more clarity on how the products differ from cigarettes, however, it also uncovered that 41% of people are not aware about alternative heat-not-burn products. The research showed that the freedom to access information, which should be everyone's basic right, could have a positive impact on reducing smoking rates. Access to information has been shown to improve public health in different areas. In an era where governments and companies alike are taking measures to help address a global public health problem, access to credible, fact-based information about science-backed alternatives and giving the power to the individual to make choices regarding their own health is logical and in line with the tenants of freedom of information. Back in 1997, Kofi Annan called for a global partnership for information – business, government, organization, and individual - saying that "if information and knowledge are central to democracy, they are conditions for development". At PMI we want to play a part in the progress to a better, smoke-free future through the democratization of information for all.