We have been around the globe for Unsmoke Your World.
We have climbed the mountains in Columbia and have walked the lawns of England to seek stories. We have been to sake and Karaoke bars in Tokyo and have visited tattoo parlors and tiny houses in Berlin. We've been on stage in concert halls in St Petersburg and London and have been to shopping centers in Croydon. We've talked to bankers in Geneva and taxi drivers in the UK, artists in Bogota, chefs in Tokyo and army veterans in Russia.
It's been a big first year for Unsmoke and we are progressing towards sharing the initiative around the world. We've partnered with firefighters in Portugal and the City of Cape Town, along with the Central City Improvement District (CCID), in South Africa. We've run through the streets of Belgrade and spoken and exhibited at business events in Manila. Some of our colleagues even showed support to the global movement by wearing Unsmoke t-shirts to a marathon in New York. We've held an art exhibition in Sofia and created a heat map of the possible dates of Unsmoking in the United Kingdom.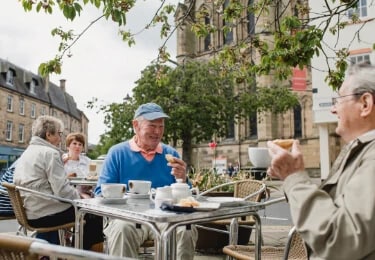 And everywhere we've been, we've shown our commitment to a smoke-free future. The stories we heard or that we were part of ranged from big to small, but none of them were insignificant. An Unsmoked world is not an easy goal, nor will it necessarily happen quickly, but it is of paramount importance that we keep making steps towards the goals we've set out.
Help spread the word of an Unsmoked world, a world better for smokers and non-smokers alike, and one that crosses borders throughout countries and cultures. Because Unsmoking is not just about ridding the world of cigarette smoke; it is also about unsmoking our minds.