PMI is committed to a smoke-free future in the UK, from the largest cities to the smallest towns. We demonstrated this commitment at the Local Government Association's annual conference in Bournemouth. Representatives showcased the Unsmoke movement to key stakeholders who wanted to know more about the initiative as well as about PMI's transformation.
Mark MacGregor, UK Corporate Affairs Director at PMI, said "Our aim in exhibiting at this event was to engage directly with councilors and public health officials to ensure that they understand our smoke-free transformation ambitions. Our Unsmoke stand provoked significant interest and enabled us to have positive discussions about the role our company can play in helping the UK to go smoke free."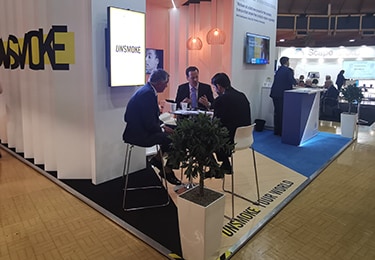 The Local Government Association functions as a cross-party organization that ensures councils have a strong voice in national government. They also offer practical advice to council officials and elected councilors designed to help improve the provision of local services.
The three-day event was a good opportunity to increase awareness of Unsmoke Your World across the different parts of the UK, with the simple message that if you don't smoke, don't start; if you smoke, quit; if you don't quit, change.