Where there's smoke, there's fire. And where there's unplanned fire, with any luck, there will be firefighters, risking their lives in order to keep others safe.
As part of our efforts to Unsmoke the World, PMI is proud to be partnering with the Portuguese Fire Brigade, Ministry of Internal Affairs, as well as various local media groups for the Brave Heroes initiative.
This two-month campaign will highlight the heroism of Portugal's firefighters, who put their lives on the line tackling Portugal's regular forest fires, while also helping to change behaviors that can lead to these disasters.
Over the past few years, wildfires during the summer months have wracked Portugal, killing dozens of people, injuring hundreds more, as well as destroying homes and property.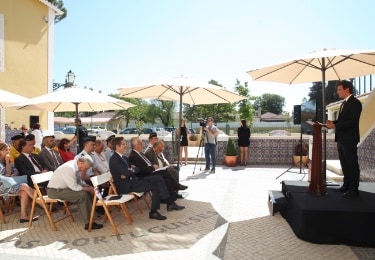 Thousands of firefighters over the years have risked life and limb to ensure these disasters haven't taken an even larger toll on the country, and it's with these brave men and women in mind that this initiative was set up.
Eduardo Cabrita, the Portuguese Interior Minister, speaking at the launch, said, "It is paramount for us to unite in this national effort, around those on the frontline."
And everyone can play a part. There are a range of seemingly small things that ordinary people are able to do that can have a huge impact on fire prevention.
This initiative is designed to highlight how simple some of these changes in behavior can be.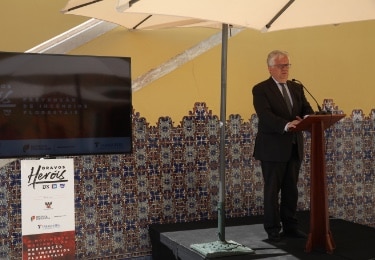 Some of these small-scale solutions include organizing picnics with food that does not require fire to be prepared, or adult smokers can unsmoked their day by leaving cigarettes home or opt for smoke-free alternatives.
Miguel Matos, General Manager at PMI Portugal, said, "We know that the main problem with cigarettes is combustion and that's why we want to walk towards building a smoke free future, that unsmokes and eliminates all smoke from Portugal and our forests."
We believe in Unsmoking the World, and we believe that the only way to do this is to change people's behaviors both big and small. The Brave Heroes initiative with the Portuguese authorities is just one of the many ways in which we're working towards this goal.